Roel Theunissen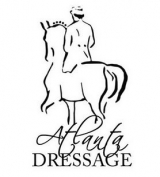 Clinician, Instructor, Trainer
Dressage

About the Trainer:
Roel Theunissen is a Dutch Certified Dressage trainer who moved to the USA in 1996. During the almost 20 years he has been in the US, Roel has brought numerous horses and riders along and helped many to receive their USDF Bronze, Silver and Gold Medals.

As an international dressage trainer, Roel coached students at the USDF/USEF National Championships, FEI Young Horse Championships, Pan Am Games, and FEI World Cups. Roel is a member of The International Dressage Trainers Club and an experienced and articulate clinician. As the President of Atlanta Dressage LLC, Roel operates from the beautiful "Atlanta Dressage Training Center" in Suwannee, GA making coaching, training clinics, and horse sales his daily focus.

Atlanta Dressage LLC

Atlanta Dressage opened its doors in Suwanee, Georgia in the spring of 2014. It is the culmination of years of preparation, experience, hard work and most of all...hard won dreams. Every detail of the picturesque barn has been thought through, both for the aesthetic, and for the functionality. But what Atlanta Dressage is most proud of is its spirit. Every care has been taken to create a barn that is professional, competitive, and stress free.

Sales: If you are looking for your next dressage partner, Atlanta Dressage offers a variety of high quality horses for sale.