Nancy Later Lavoie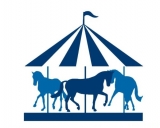 Trainer, Instructor, Clinician
Dressage

About the Trainer:
Dressage: Where Sport Meets Art. Come Ride With Us.

The Ashby Stock Farm, 1155 Main St., Ashby, MA.

Visit The Ashby Stock Farm and you are instantly aware of the peaceful, happy atmosphere created by Nancy and her staff. Training horses is Nancy's profession, but getting to know each one personally and learning what makes him or her want to work and excited to participate, that is her passion.

Nancy has created her reputation one horse at a time. Starting from a young age, she has trained physically and sometimes mentally challenged horses to become successful in the show ring after others had given up. More recently, Nancy has had some super quality horses climb the ranks onto the Finals lists and several horses she trained herself were on the Developing Horse List and competing at the Festival of Champions.

Nancy's system has been developed over the years training with Conrad Schumacher and Ellen Bontje in Germany as well as through continued clinics. Her knowledge of how to help troubled horses has been fueled more recently by Tristan Tucker and his amazing TRT System, which Nancy has been studying for the past three years and has happily incorporated into her daily routine. Tristan's method has helped Nancy create confident show horses and added to the fun of training the high-level dressage movements.
The Ashby Stock Farm is the perfect facility for Nancy's theme inspired clinics. The farm becomes a retreat where children and adults alike can immerse themselves in weekend or week long training programs. The clinics help to forge friendships with other dressage enthusiasts as well as build the positive partnership all riders want to have with their horses.

Nancy also travels for clinics. Her innovative "Training for Progress" clinic system will start the summer of 2016 and the two-day clinics feature unmounted sessions followed by mounted lessons and then private consultation.