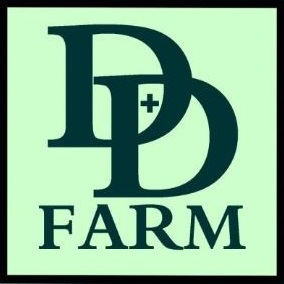 Diane Octaviano and her husband David own D&D Farm, a boarding facility in Wellington, Florida, and have offered year-round and seasonal boarding for 10 years.
MatchnRide asked Diane to suggest some guidelines for horse owners hoping to find the ideal boarding facility for them and their horses.
Q: First of all, what's the best way to scope out a great place for your horse to live?
A: I think it's a good idea to ask people. People who actually board there will tell you the truth. Most of my boarders have heard about me through word of mouth. My vets recommend me. My blacksmith recommends me. Ask around. The horse world is very small.
Q: What types of things should a horse owner consider when looking for a boarding facility?
A: You have to prioritize what's going to be most important to you. Then, decide your budget. Then, all the other things fall into line.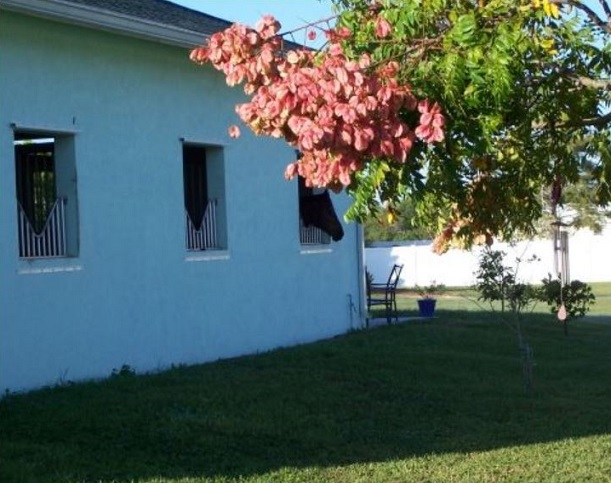 There are several things you need to consider. You have to look at the quality of the facility. The feeding. The cleanliness: are the stalls kept up correctly
Do you want full-board or partial board? I only offer full-board. It would drive me crazy to have people doing stalls at all different times of the day and I probably wouldn't think that people would do it the way I would. It just wouldn't work for me as an owner, so I would only offer full board.
What kind of riding will you do? We are a dressage barn. We have irrigation. We put up mirrors. Check out the footing.
What kind of turn out does your horse need? I am a firm believer in turn out and in Wellington that can often be an issue. I am flexible, as I have small and large paddocks. I feel quite a few horses don't get enough turn out and I think it's so important for their health.
Q: That's a good beginning. What are some other things a horse owner should consider?
A: Proximity. Convenience. Are they flexible? Do they do their own work or do they have people doing it for them? Can you communicate with them?
I had one woman who came in with a horse she boarded elsewhere. The staff only spoke Spanish. She was trying to get across to them that her mare needed beet pulp. She was getting the beet pulp but she was getting dry beet pulp. Can you imagine what would have happened if her mare had decided she was thirsty? The owner tried explaining but the guy just answered her with 'Yeah, yeah and yeah.' He was trying to be super helpful but he had no clue about the water concept.
Q: What about visiting the facility?
A: I would call and make arrangements to see the barn, but also I would pop in unexpectedly just to make sure things are on the up-and-up and they are doing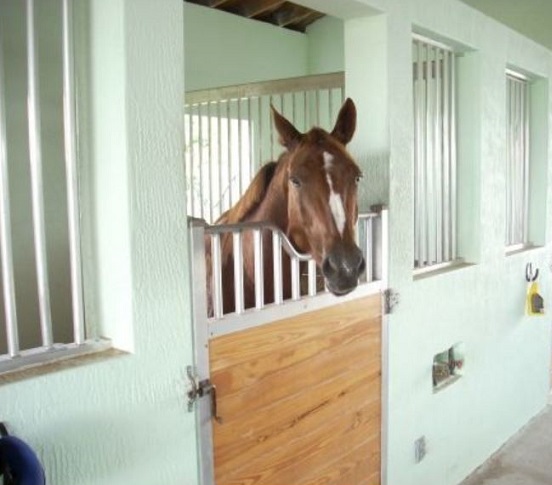 what they say they are going to do.

Make sure the barn is airy, it's clean, it's light. There's a lot of airflow through it. I have a lot of ventilation. I have fans all over. I have an automatic fly-spray system.
How well do they clean the stalls? I'm anal retentive about cleaning stalls. I use a disinfectant and clean them thoroughly. My stalls are matted and my animals are all very well bedded with a lot of clean, comfortable shavings.
Here in Florida, you also have to think about safety when it comes to hurricanes. I have roll-down hurricane doors.
Q: Some boarding facilities will not allow owners access to their horses when the barn is closed. What are your thoughts on that?
A: I can understand the barn owner's side of that but I have actually gotten a few of my boarders because of that. I would love to be able to tell my people, 'You can't come on a certain day. But think about it. I can't imagine not being able to see my horse that day. I wouldn't dream of telling my boarders that I'm closing on a certain day. I once had a mare that was very ulcer prone and she would colic at the drop of a hat. I can't imagine having a horse like that at a boarding barn and not being able to visit to have peace of mind.
My barn is always open. But, that being said, my boarders respect me enough to not come popping in at 10 o'clock at night to go pet their horse. It is my home, too and my house is very close to the barn.
Q: What about allowing outside service providers like trainers, veterinarians and farriers?
A: You have to make sure you are comfortable with who your boarders welcome to the barn to provide horse services. I welcome all trainers. I allow different vets and farriers. Now, I have my preferences, but I don't express them unless asked.
One of the hardest things for me when owning a barn is keeping quiet sometimes. If you ask 10 people you get 10 opinions. That's been a difficult lesson for me to learn. Unless I am specifically asked for my opinion I really try to stay out of a lot of things.
In my contract, it says that I reserve the right to call a vet, especially if the owner is unreachable. If I think there is something up with a horse, not one of my boarders would be upset about calling their vet if I couldn't get ahold of them. Every single one of them would be grateful that I did call the vet, which is exactly the kind of people I want in my barn.
Q: Any final words of wisdom?
A: Look for a good fit. Look for a passion. Make sure you feel comfortable.