The Nice Guy of Dressage:
John Mason Works Hard to Bring Germany to Texas
Written by Sue Weakley for MatchNRide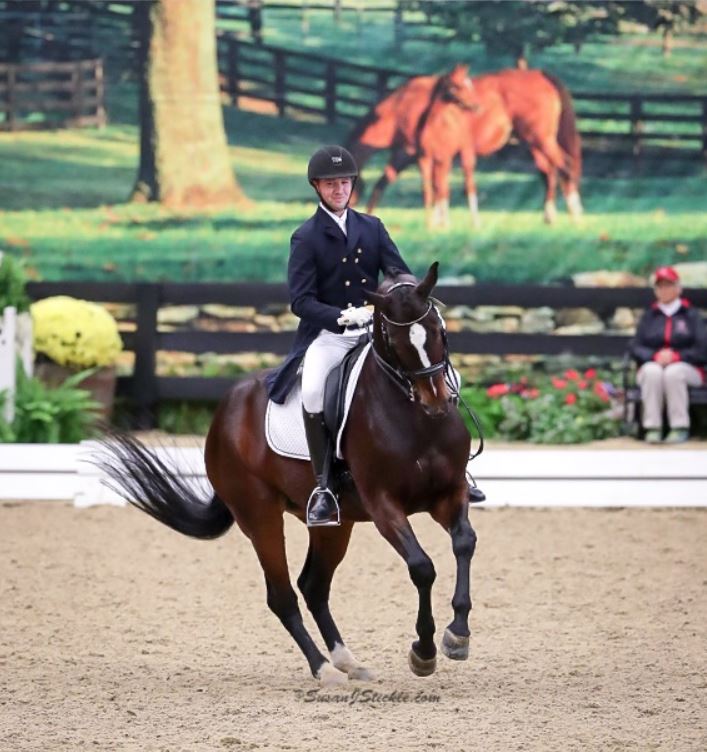 John Mason's crystal-clear focus and rock-solid work ethic belie his 26 years, while his Texas-bred "yes ma'am" showcases his Southern-style manners.
Mason, a licensed horse trainer and instructor trained in Germany, is the head dressage trainer at Tex-Over Farms in Conroe, Texas, just outside Houston. He started riding at the age of 4 and, at 16, he discovered dressage. His dedication grew as he trained with Richard Howard in Austin after school and on weekends, an hour-and-a-half drive each way from his family's San Antonio home. He bought a horse Howard had bred, Gdansk, and took the gelding up the levels from Second Level to winning their first Intermediaire I. In 2009, Mason and Gdansk joined the NAJYRC Young Rider Team.
Mason didn't slack off after high school when he moved to Germany after being accepted in the "Bereiter," or apprenticeship, program. There, he rode 6-12 horses a day, gave riding lessons in German and competed various young horses, fueling his passion for starting youngsters.
Although he was asked to stay in Germany, he decided after four years that his heart belonged in Texas and, in 2013, he came back to take over as head trainer at Tex-Over. Though Texan through and through, Germany left an indelible mark on his training philosophy in which all horses are brought up to be healthy, happy and competitive.
"My goals are to be able to make my horses rideable and enjoyable for their owners," he said, adding that, although traveling to South Florida to compete in the Wellington show circuit would be fun, he is content to stay in Texas. "I'm much more focused on setting up a systematic training center that I can have for the rest of my life. If I have a horse that can compete in Wellington, that will be amazing, but I'm just as happy helping Sally down the road with her Quarter Horse. I'm competitive but I also know there are more important things for me, such as setting up a barn and a client base I can work with, plus I have a wife and I want to start a family someday. I want to make this something that will last my entire life."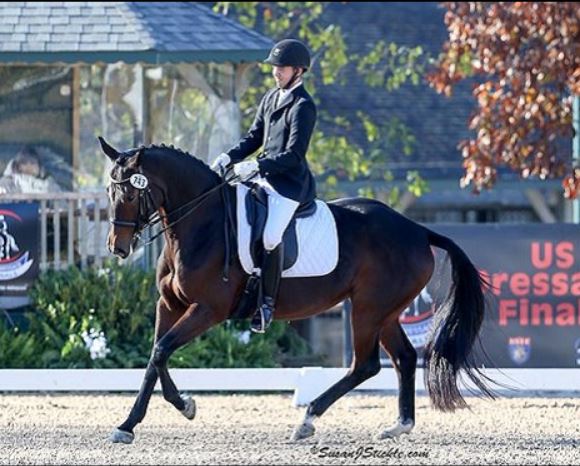 Meanwhile, Mason is working hard while winning local, regional and national titles, including Champion at the 2016 Region 9 Open First Level Championship, Reserve Champion at the 2016 Region 9 Open Freestyle Intermediate Championship, and Reserve Champion at the 2016 Region 9 Open Second Level Championship.
"I really, really love being an ambassador for the sport," he said. "I matured in the sport while riding in Germany where people work together and they will drink a glass of wine together. We are all in this together. I am extremely competitive when I'm in the show ring, but the moment I am out of the ring, I am there for anyone who needs help and wants it. Egos aside and barns aside, we have to find a way to progress the sport in the long run."
Mason said he got emotional watching Isabell Werth win the 2017 Reem Acra World Cup of Dressage in Omaha, Nebraska.
"She was on the podium in Omaha and she got the champagne out and was spraying the grooms and gave everyone a drink—I was teary about that for about 10 minutes," he said. "That, to me, is the epitome of our sport.
"Dressage is known for being a little snobby and, if I can do anything in this world, I want to change that," he continued. "I don't know anything better than the person down the road, but I want to share what I know. If I can do one thing to help someone and they can do one thing to help me, then I'm happy. It's a little Kumbaya-corny-sounding but the camaraderie we are developing here in Houston doesn't exist a lot in the States. We know we are not going to be showing in Omaha any time soon, but we're going to the U.S. Dressage Finals every year, with good scores and good judges. We can hold our own.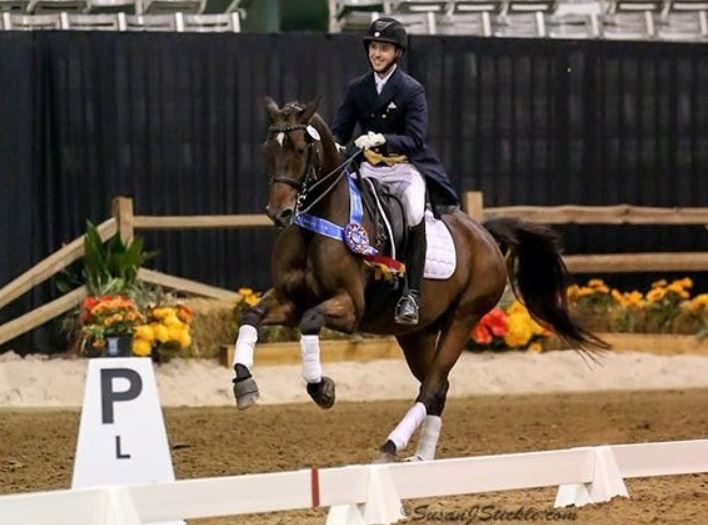 He said there are a plethora of untapped resources in Houston and the local dressage community is keen on cultivating quality in riding in the area.
"Everyone in Houston has the same goal," he said. "They want to bring Houston dressage and Texas dressage to a new level. There is a lot of energy in Houston, which very easily translates into the horse world. It's really exciting to be here. We have good horse people, good riders and supportive riders."
Mason said that the Houston Dressage Society (HDS) has been doing their part to help trainers improve by bringing in Conrad Schumacher to conduct a workshop series for trainers. The HDS also hosts well-attended shows, including the USDF Region 9 Championships. Mason will be riding a variety of horses competing at different levels in the upcoming Shoofly Farm CDI2* and Spring Classic I & II. His ultimate goal is to have four or five horses placing at the USDF Region 9 Championships and to take two or three horses to the US Dressage Finals every year.
"When I can take that success and come back here and promote the sport at the local level, that gives me joy," he said.
His focus is clear: To train horses in a way that maintains a happy and healthy horse and rider while building competitiveness. For him, the ability to grow the sport of dressage while building the partnership with horses is key.
"At the end of the day, the rider and, more importantly, the horse have to be happy," he said. "I'm a very strong proponent of doing it in a systematic way, of training in the correct way that keeps the horse happy which will make the person happy. It's amazing what people can accomplish and where they can go just by working hard."
To learn more about John and see his horses for sale at MatchNRide, click here.