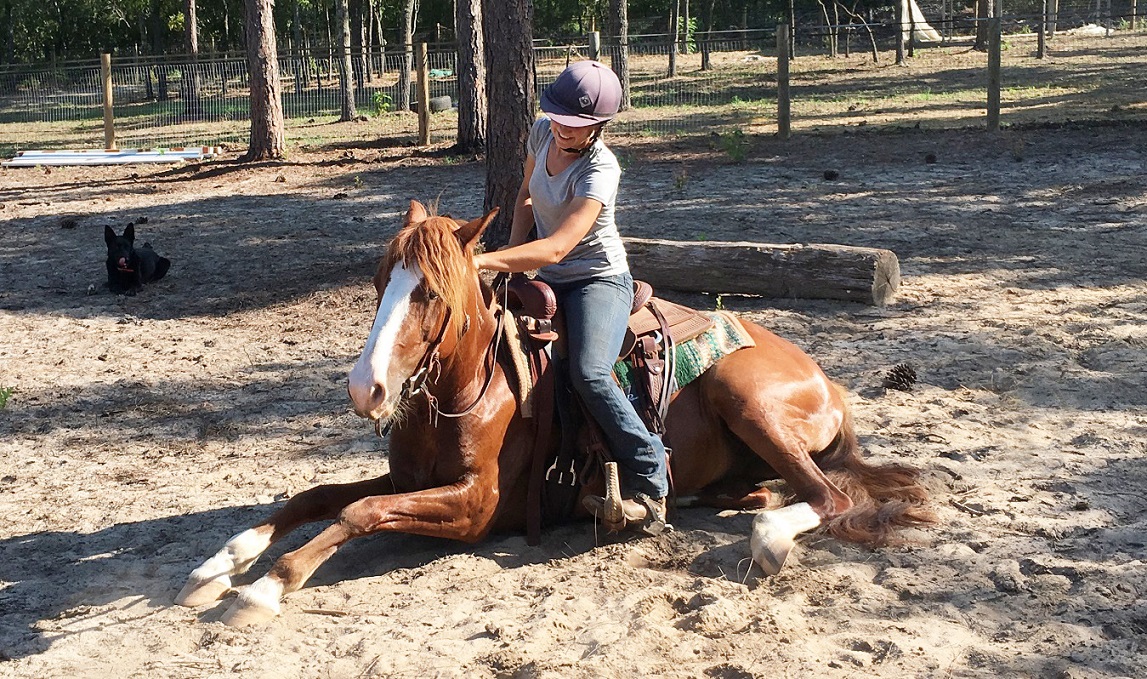 Save a Horse, Ride a Mustang
Written by Sue Weakley for MatchNRide
Three months ago, on a chilly morning in Tennessee, Nicola Bolt was assigned a wild American Mustang. She had 100 days to transform the gelding she named Taz into a trusting companion and the test for her success begins Thursday, June 21st. It's the Extreme Mustang Makeover.
After finishing Reserve Champion in the 2017 Mustang Makeover, Bolt chose to return in 2018 for the June 21-23 event at the Kentucky Horse Park in Lexington.
"I've always liked Mustangs and thought it would be fun to see how far I could train a horse in such a short amount of time," she said. "I've found them to be extremely smart, hearty, well-rounded athletes. Once they learn to trust they are easy to train and super loyal."
The professional trainer from Graniteville, South Carolina, just outside Aiken, competes in ranch sorting, stock horse shows and eventing. She has ridden Mustangs in western, dressage, and jumping events and found they can do just about anything. And do it well.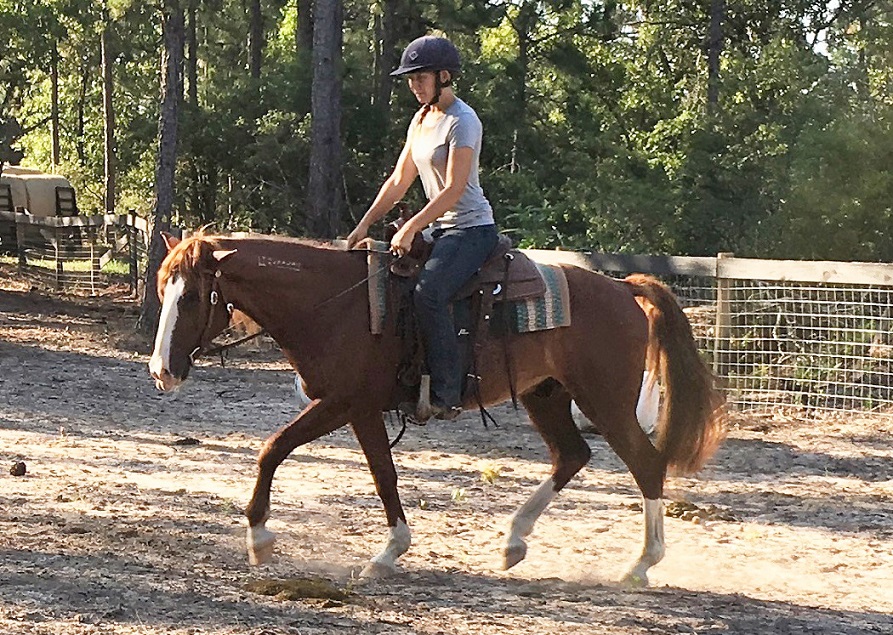 "Most people think of Mustangs as these wild, crazy creatures, but they're not," she said. "In the beginning they are just nervous and scared. They have been taken directly from the wild and placed in holding areas – they have no idea what's happening to them. They know nothing, have absolutely no training and have had no experience with humans. It's up to you to gain their trust and make them feel safe. But, once you do, they domesticate easily. In some ways they are easier to work with and train than already domesticated horses."
Taz was wild and fearful and the ride home was a bit stressful, but once at Bolt's farm, he was unloaded into an open, yet small, confined paddock and he began to settle. Wanting to connect with this former Bureau of Land Management (BLM) horse and assure him that he was safe, Bolt began the process of slowly introducing herself, making sure to exhibit no predatory behaviors. By never approaching him directly or making eye contact, she allowed him to take the lead. She rewarded him by stepping away with each positive response, quietly building trust and the foundation for the work they would accomplish over the next 100 days.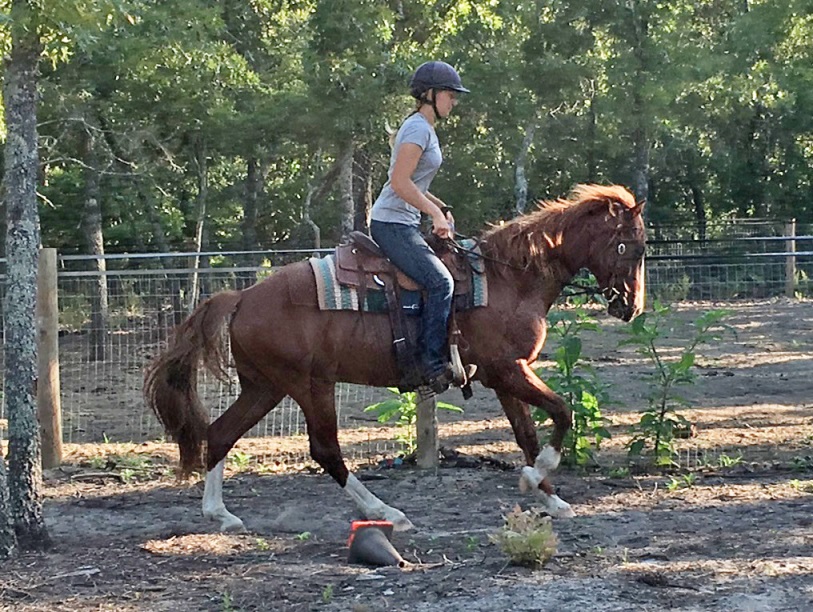 Other professional trainers from a variety of disciplines, along with a few amateurs, also stepped-up to the challenge. They were pre-approved by the Mustang Heritage Foundation, whose mission is to increase the adoption of wild horses held in BLM long-term and short-term corrals. More than 9,500 American Mustangs have been adopted through the foundation since 2007. In an effort to attract more interest in mustang adoption, The Extreme Mustang Makeover Event was started 11 years ago and nearly 4,000 horses have been adopted through the program since its inception.
On June 21-22, a series of classes will showcase the trainers' expertise and the Mustangs' new skills. All of the horses are 3 to 6 years old. They will compete in handling and conditioning, a pattern class and a combined leading and riding class. As part of the competition they must be caught, pick up their feet, load onto a trailer, walk, trot and canter, and complete trail classes with obstacles. The top 10 competitors will then perform more complicated maneuvers including half-passes, side passes, flying changes and roll-backs. On Saturday night, June 23, they will step it up in the freestyle finals for bragging rights as well as cash and prizes. At the conclusion of the event, horses will be available to the public by competitive bid. All bidders must be pre-approved.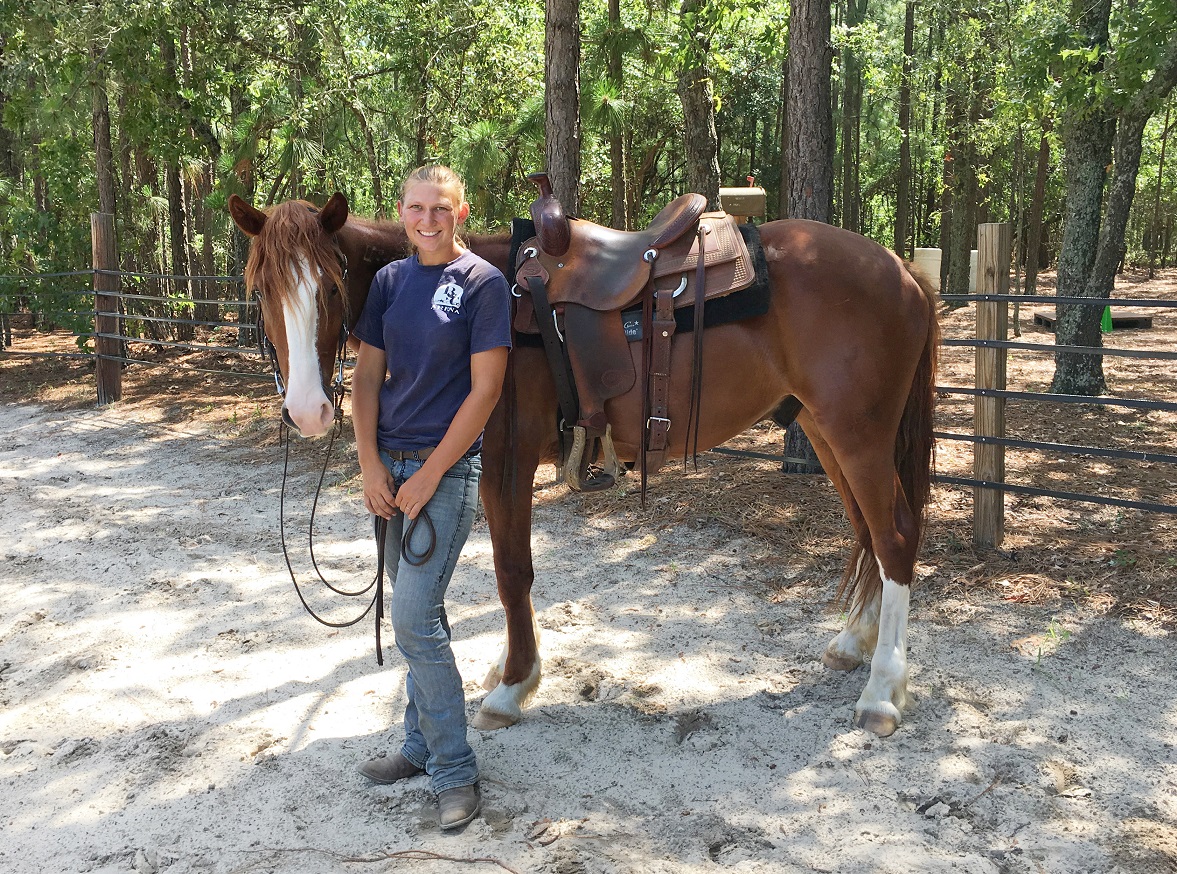 "By adopting a Mustang at the Makeover, the buyer is getting a nice horse that's so much further along," Bolt said. She wanted to keep the mare she trained in 2017, but the bidding quickly moved out of her price range. "They have already had three months of intensive training, handling and exposure. The buyer does, however, need to understand that with only three months, they are still dealing with a green horse. They have had a good start but will need more training and attention at home to make sure they keep progressing. Remember they are only three months from the wild."
Bolt isn't sure how Taz will react at the competition. "Taz had some real fear issues to work through but he's turned into a really-nice horse with a good attitude," she said. "We will just have to see how he handles such a large crowd. I'm very proud of him and I know he will do his very best. We'll just have to wait and see."
To learn more about the Extreme Mustang Makeover and the Mustang Heritage Foundation, log onto extrememustangmakeover.com.